In the supplement industry, amino acids (or BCAA's), are almost like a partner in crime to protein products.
BCAA's provide assistance in breaking down and using the nutrients we receive from protein.They are essential, meaning they can't be produced by your body and must be obtained from food. BCAA supplements have been shown to build muscle, decrease muscle fatigue and alleviate muscle soreness.




relationship with protein
Whey protein is much better than just BCAA's for muscle growth, but amino acids are much easier on the stomach. BCAA's offer a much lighter feel, and can be easily sipped and digested during workouts. This is a great way to keep your energy levels high while training.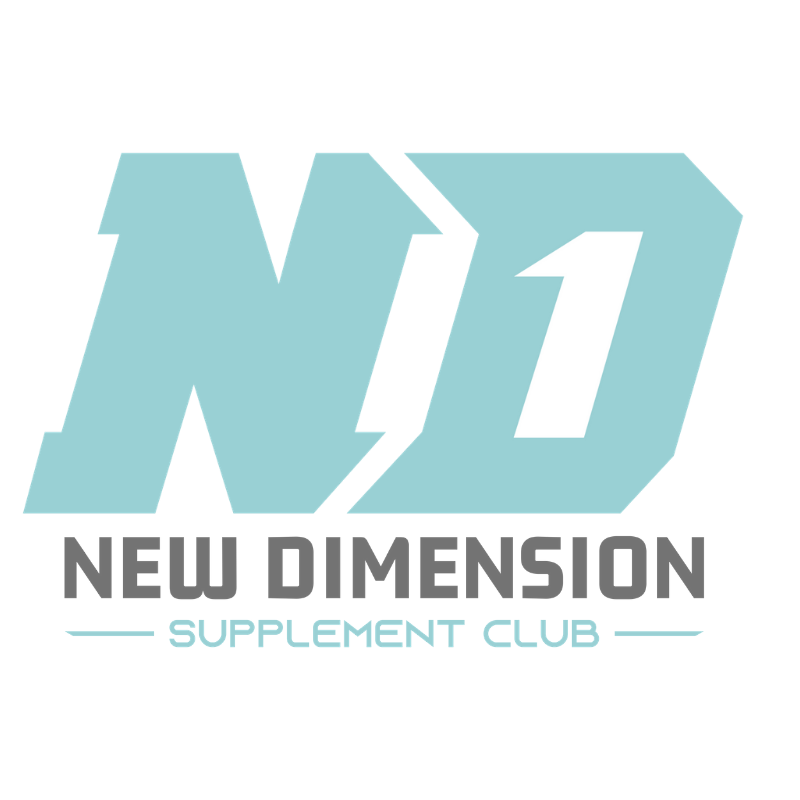 best time to take amino acids
The best time is during and after a workout. If you are training in a fasted state, it is imperative that you supplement your post workout with BCAA's. While training fasted you are burning more of your indigenous energy, energy and resources that are harder to get back.
Adding BCAA's to your post workout routine provide you with a re-up on those energy sources.

Citrulline malate has been shown to contribute to energy production during exercise. Even better, it has been shown to improve performance during training sessions.

Taurine is most commonly found in energy drinks. However, pairing Taurine with BCAAs has been shown to reduce muscle soreness after a workout.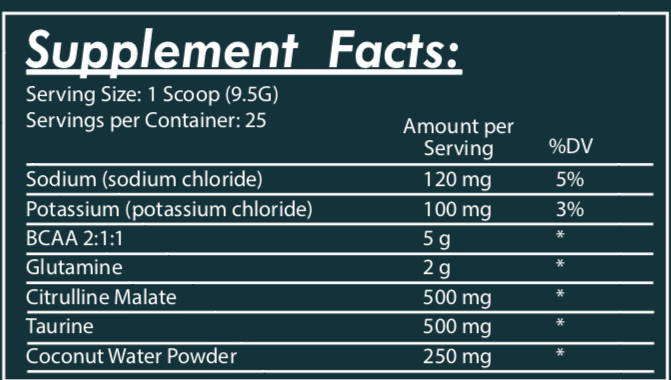 Servings: 25
Directions: Mix 1 scoop with 6-8 oz. of cold water or favorite beverage. For best results, take before a workout if you are on an empty stomach.
Warning: Do not exceed the recommended daily dose. Consult with a physician prior to use if you have any medical conditions. Do not use if you are pregnant, expect to become pregnant, or nursing. Do not use if tamper evident security feature is broken or missing. Store in a cool dry place. Keep out of reach of children.
STORAGE WARNINGS: Due to the amount of active ingredients in this product, shake quickly before use to ensure proper ingredient mixture and effectiveness per serving. Packed by weight, not by volume. Settling of the product occurs after filling. Do not use if tamper evident security feature is broken or missing. Exposure to heat, light, or air can affect the flavor or aroma, therefore keep out of direct light or heat and store in a cool dark place. Keep sealed when not in use.
Still Have Questions? FAQ'S
What Does BCAA Stand For?
Branched-Chain Amino Acid. The branches allow for connections to other molecules in our bodies such as oxygen and carbon.
Can you take BCAA and Whey Protein during the day?
Yes! Both are great for muscle recovery and growth, but also differentiate in other areas that benefit the body. Check out the product pages for BCAA or Whey Protein to understand the unique benefits.
Can You Take BCAA's Before Cardio?
Yes, BCAAs have been shown to increase endurance levels and speed up muscle recovery. A scoop prior to running and another after would be ideal.